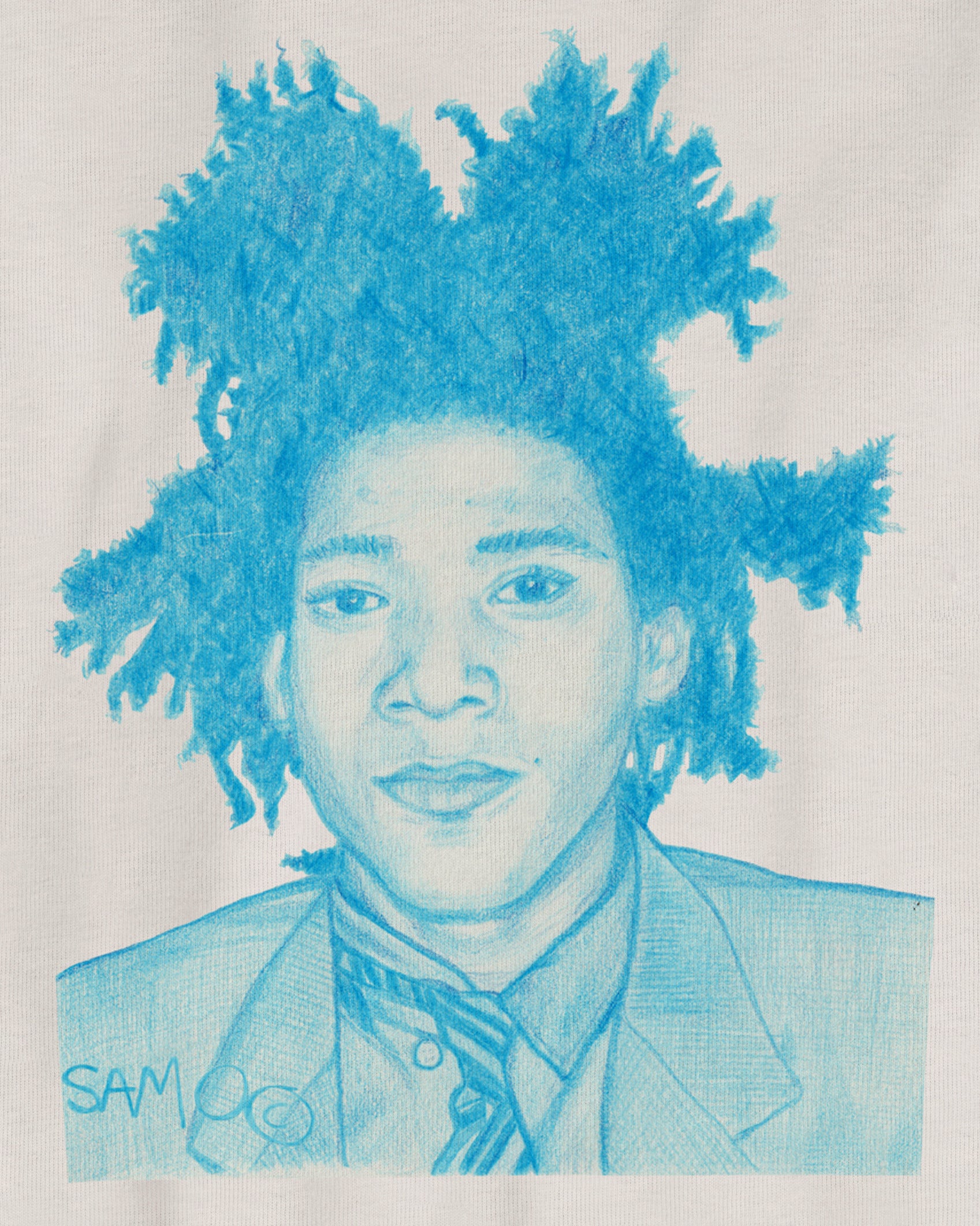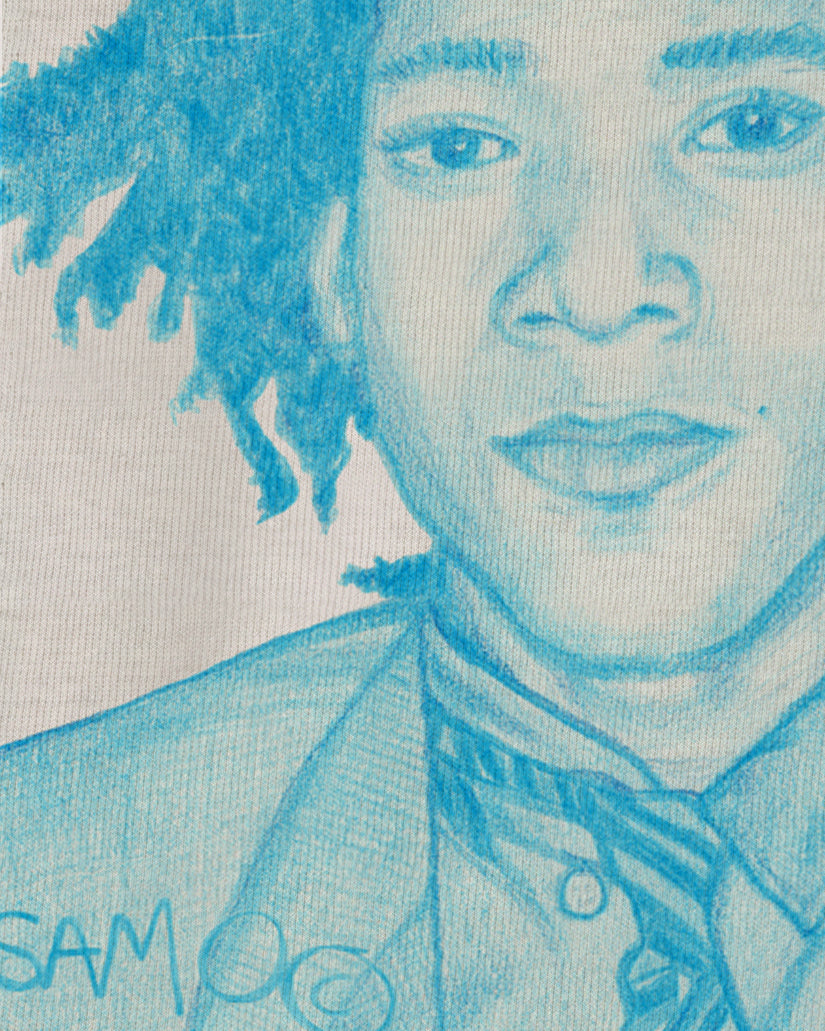 A Drawing of Jean-Michel Basquiat Organic Tee
---
Love It Or Return It — 30 Day Guarantee
THE CONCEPT
"I never went to an art school. I failed the art courses that I did take in school. I just looked at a lot of things. And that's how I learnt about art, by looking at it."
Jean-Michel Basquiat was a visionary artist who emerged from the vibrant underground art scene of New York City in the late 1970s. His work, infused with raw energy, deep intellect, and striking visual language.

Basquiat's work was a testament to his unparalleled creativity and an exploration of the complex human experience. With deft strokes and an intuitive eye, he transformed ordinary surfaces into visual poetry, inviting viewers into a realm where imagination collided with reality.

At the heart of Basquiat's artistic journey was his alter ego, SAMO, a mysterious and enigmatic presence that he and his collaborator, Al Diaz, unleashed upon the walls of New York City. As SAMO, Basquiat adorned the cityscape with cryptic phrases and fragmented poetry, capturing the raw energy and societal turmoil of the time.

Basquiat's fusion of SAMO's street art sensibilities and his own prodigious talent created a distinctive visual language that challenged traditional artistic boundaries. His canvases became a cacophony of bold brushstrokes, graffiti-like scribbles, and enigmatic symbols, unraveling the dichotomy between chaos and order, life and death, poverty and wealth.

A wearable piece of art- Illustrated by the artists at Outsider Supply. Limited edition collectors piece, a part of our 'Artist Series' capsule collection.
THE MATERIAL

Our Japanese-inspired boxy cut tee has a lightweight construction and ultrafine weave that is luxuriously soft while crisp and clean.

100% Organic Cotton
Made to Order in USA

THE SIZING

Runs true to size.
A Drawing of Jean-Michel Basquiat Organic Tee
セール価格

¥10,600 JPY
通常価格
オプションを選択